It's the place she has talked about since she was 4 years old.
It's the place she said "All my friends have been there, and they say it's AWESOME, Mom"
It's the place she has begged to visit, but because it's in the middle of Disney and all it has to offer, we never have. Disney won every time.
It's the place she looked at longingly years ago, from her Marriott hotel window across the street...disappointed that we weren't staying...
there
.
It's the place she wouldn't stop talking about, and we didn't know why.
It's the place that, frankly, we got sick of hearing about.
It's the place about which she wistfully said to her Mom and Dad, at nine and a half years of age, "It's always been, like, my dream-come-true-place".
Sigh.
Well, Happy 10th Birthday, Kaitlin Taylor. Your dream is about to come true.
We took her out to dinner, and after opening her presents, she was quite content. Smiling. Happy with the little gifts she had been given, and all around really enjoying being the star of the night.
Then she opened her last gift. It was a Spongbob pillow. She hugged it, and kind of looked at it funny, as Spongebob is not on her "Top 10 List of Cool Things In My Ever Changing Cool World".
But Spongebob was holding a note...
Oh and one more thing...you can bring a friend. And Lexi's Mom already said "yes".
We had more fun than can adequately be documented with pictures...but here's a slice of the memories we made, as our baby girl turned ten...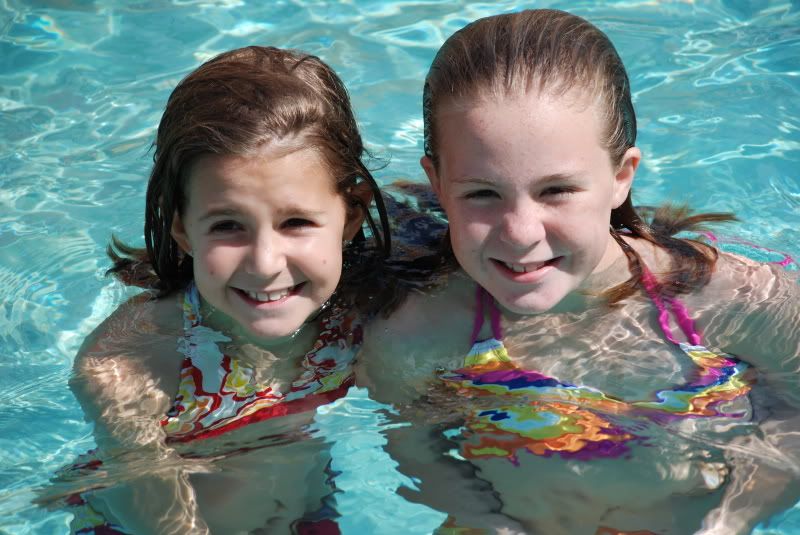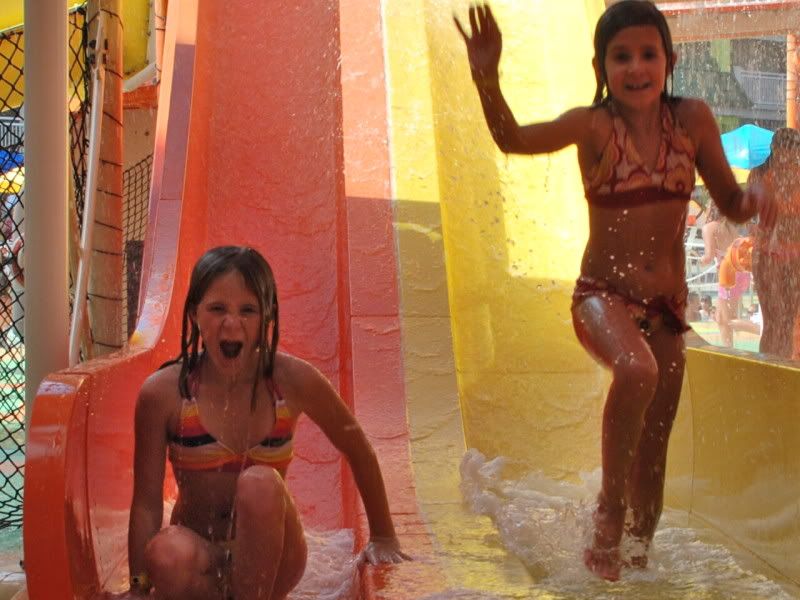 Jordan was a contestant on a game show by the pool...my typically mild mannered boy was out for blood, trying to fill up this bucket with his sponge soaked shorts:
Dance, Dance Revolution...You GO girls!!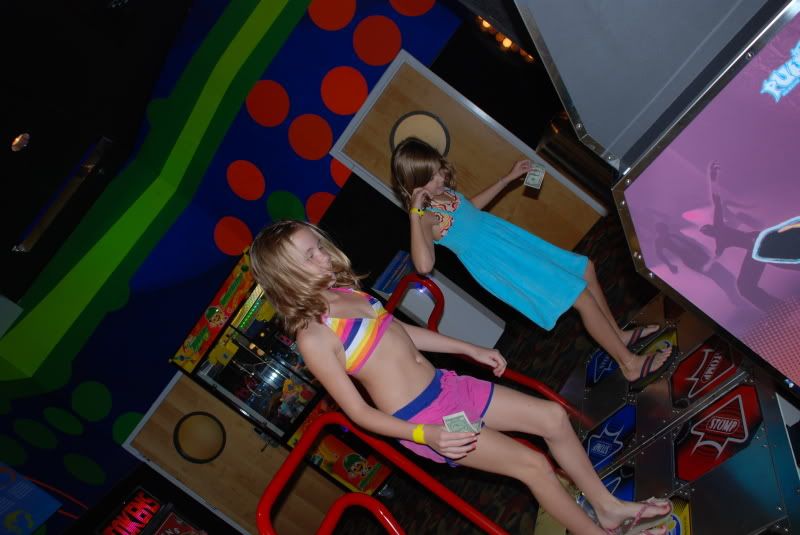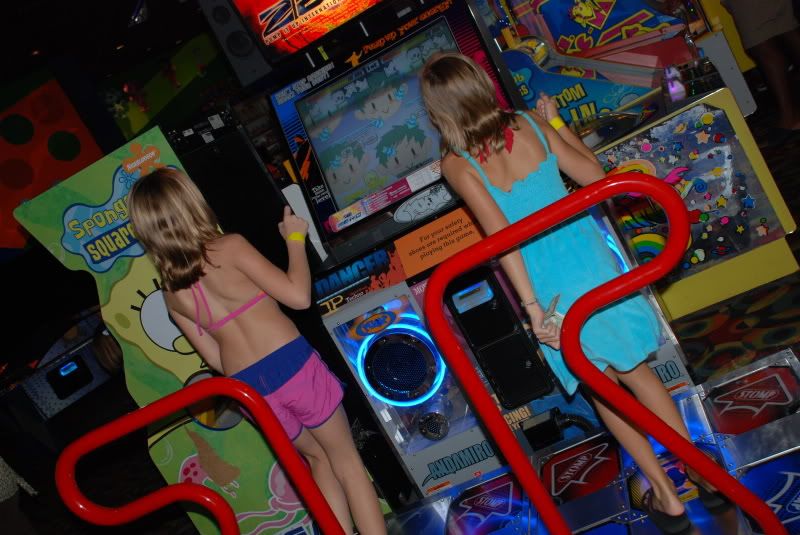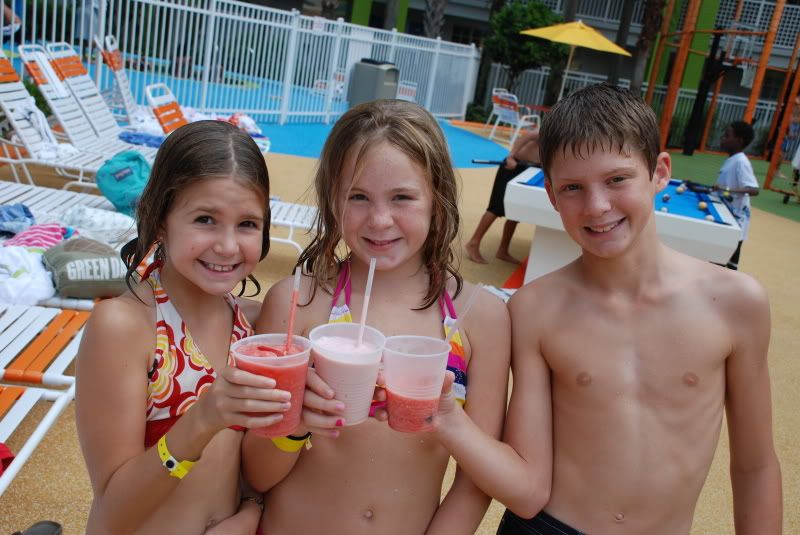 Optical illusion?? Or just two girls giggling as they switched shoes?? You decide.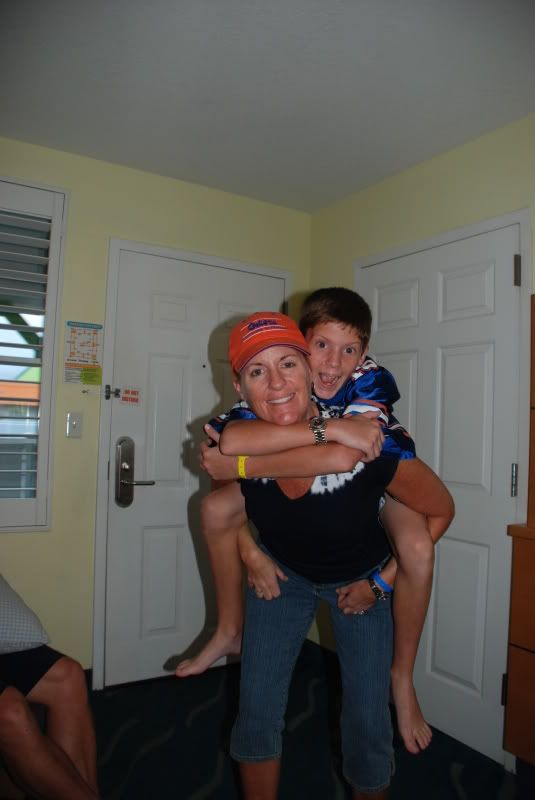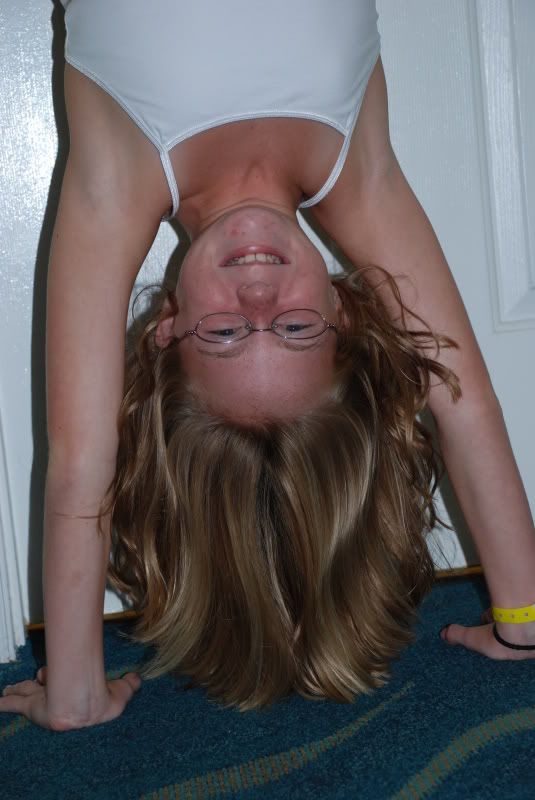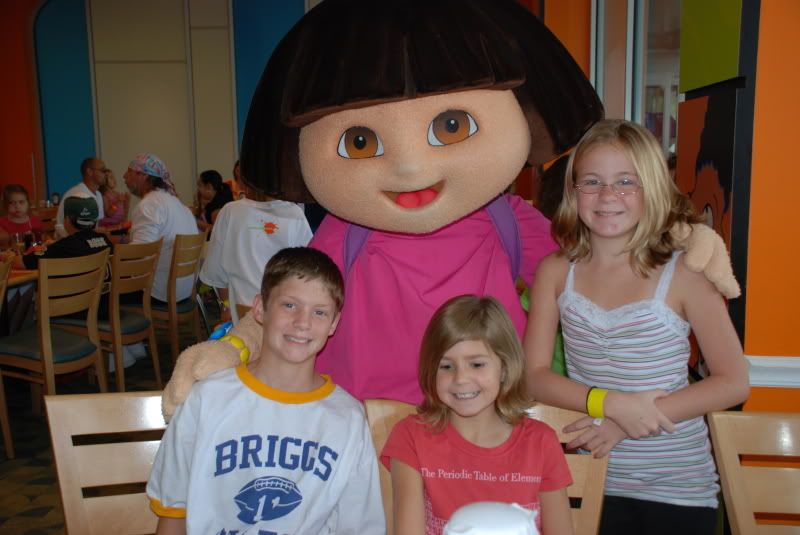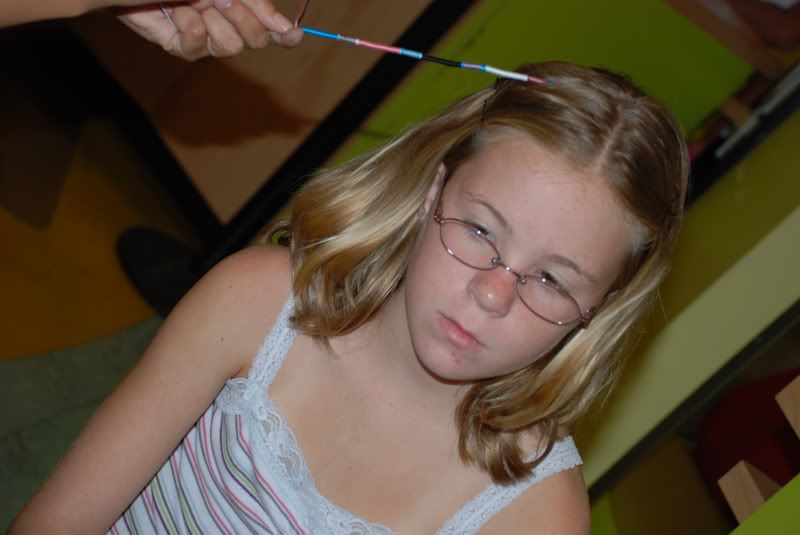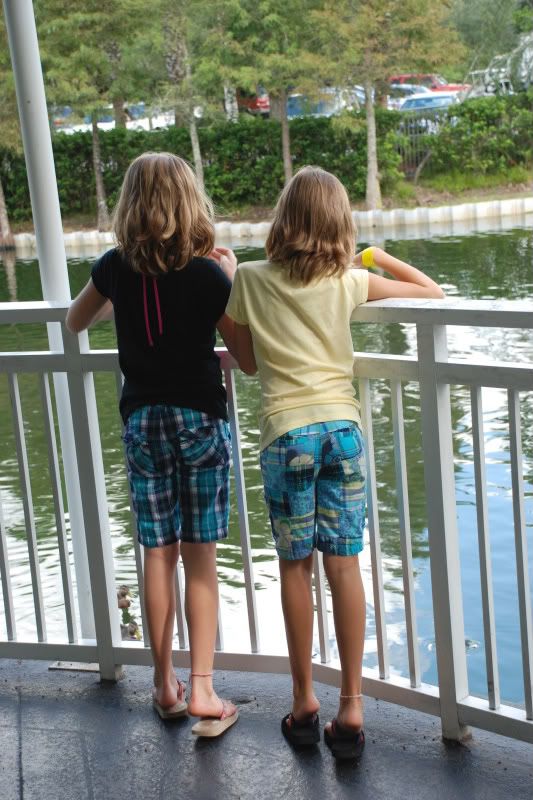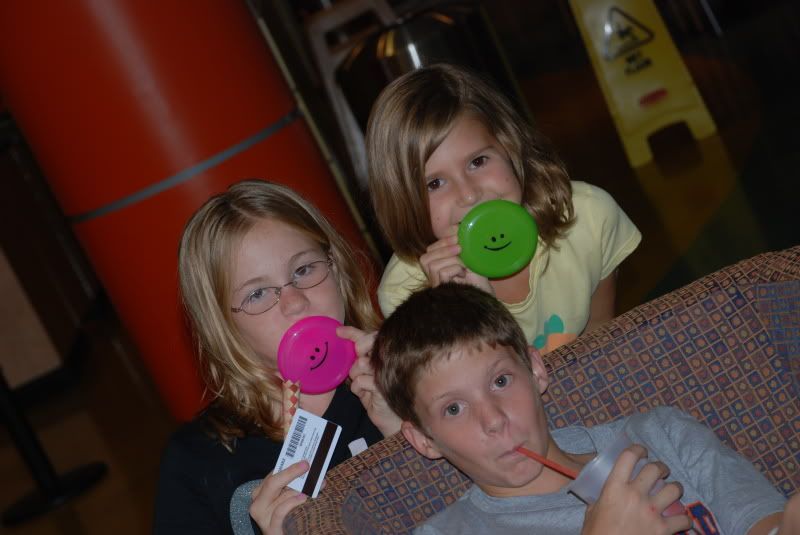 The following two pictures were taken from 6 floors up (thank you family, for my zoom lens)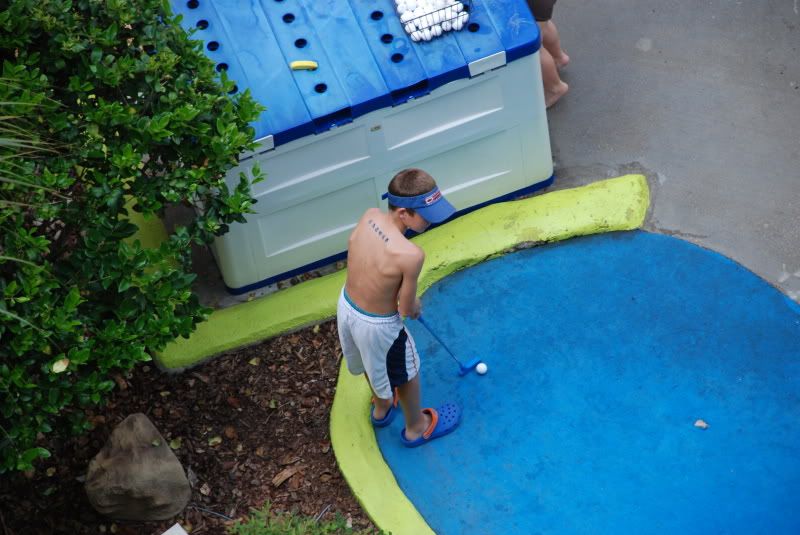 Then...the topper of all toppers...our family was chosen for the nightly game show. It was strange how it happened, as the talent scout just came up to us in the lobby and asked us to apply. Turns out our kids are just the right age...not too young, where they would freak out on stage, and not too old where they wouldn't "get into it".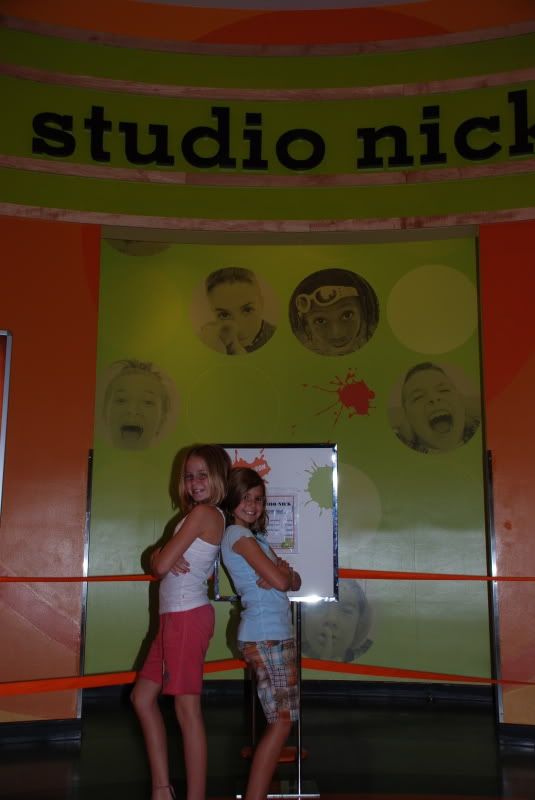 A live audience. Big stage. Game show music. Lights. Music. Microphones.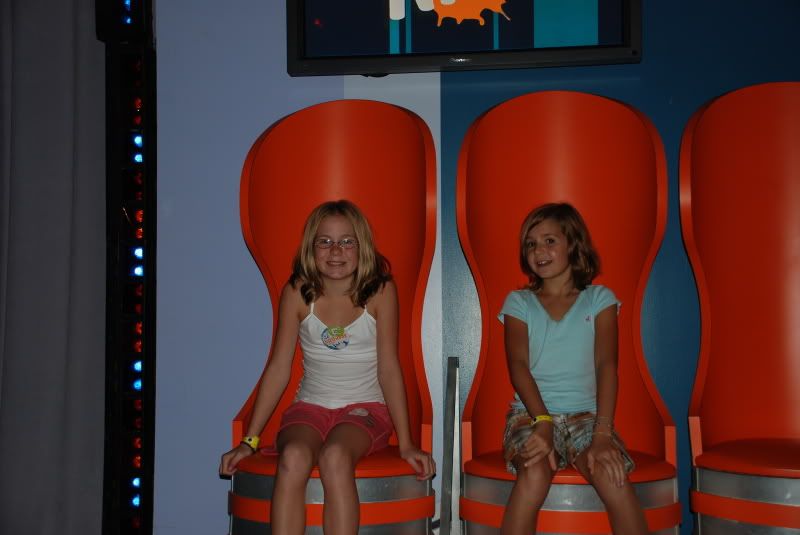 It was RED(them) against BLUE(us).
The prize for the winning team, you ask?
The team captain gets
slimed
.
Happy Birthday, Katie...
Your dream has come true.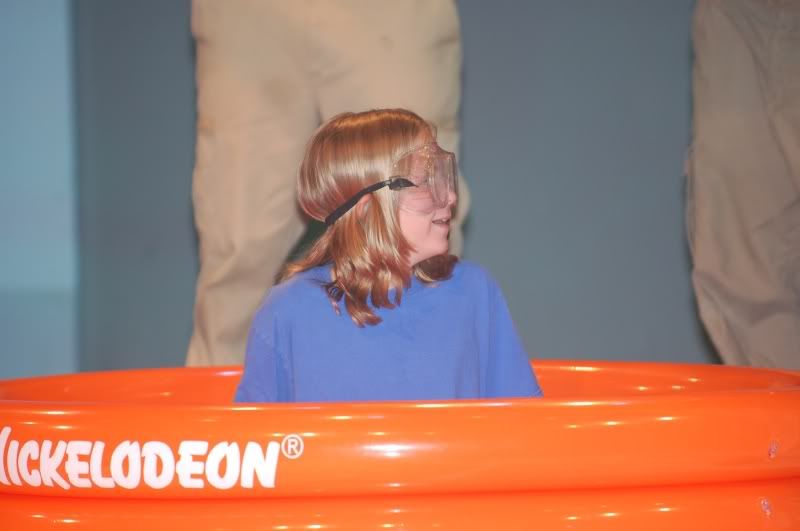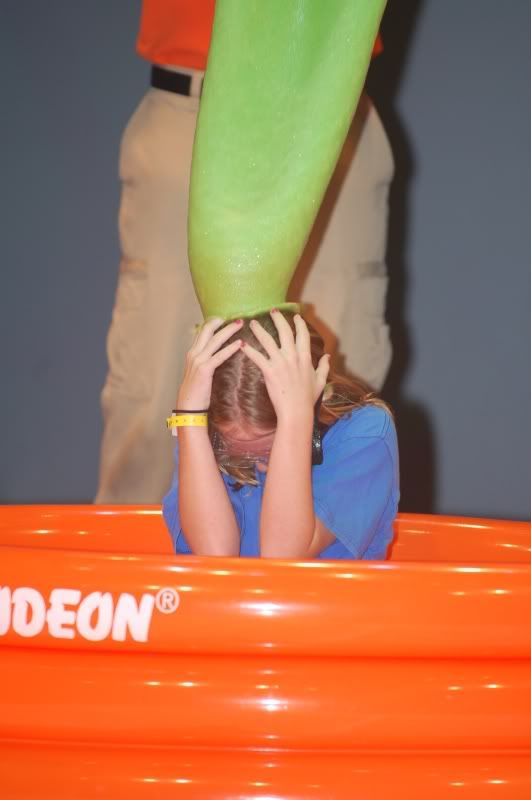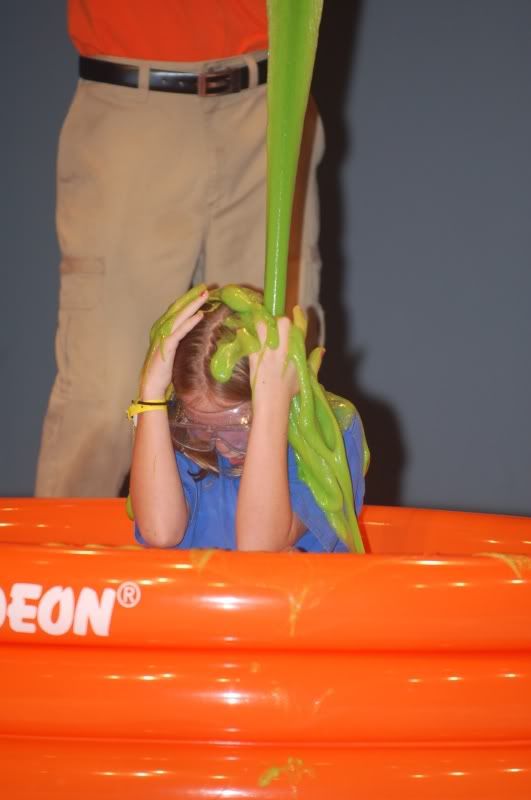 How does it feel?", they asked. Her reply:
sticky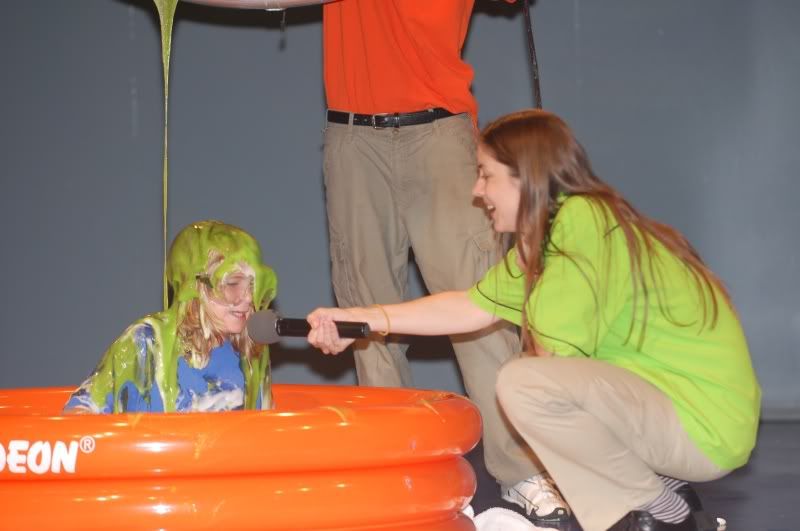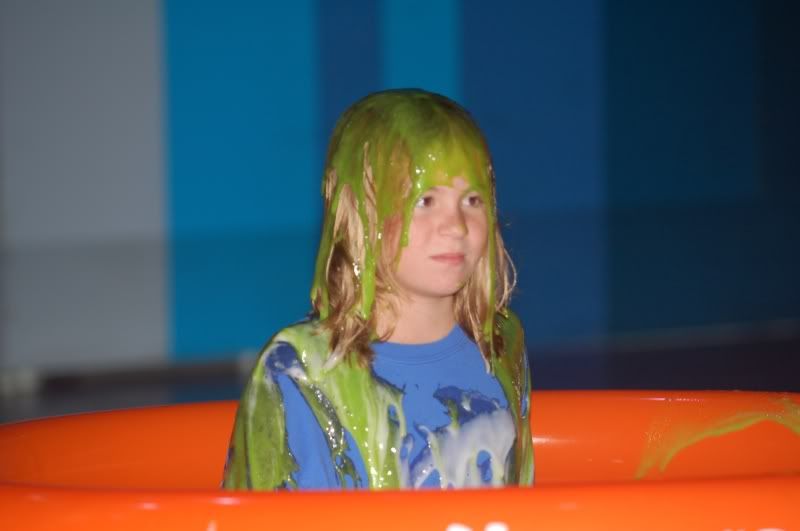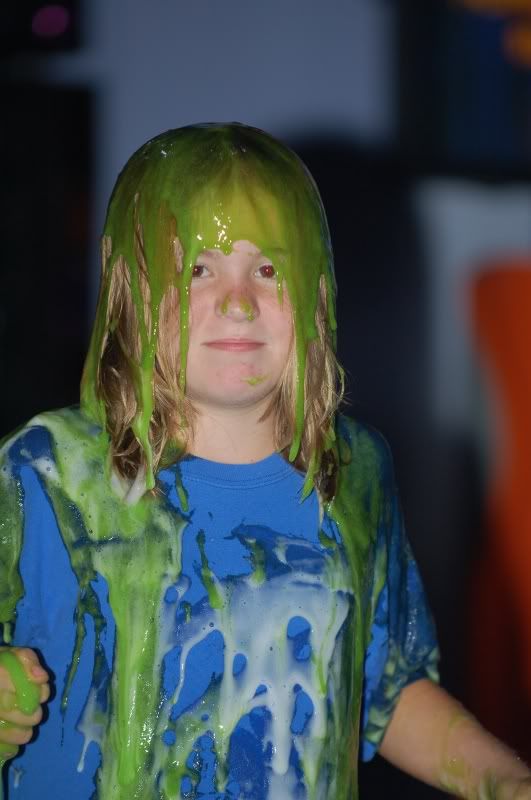 Thank you for the invitation, Mr. Squarepants. Many memories made.