I sit here, staring at a blank screen, searching for words...words adequate to describe a man who gave me the happiest of childhoods, an unfailing sense of security, unconditional love, a model for loving parenthood, and many of the quirks now so firmly ingrained in my personality.
There are none.
He is simply the best Dad I could ever wish for.
If I had one wish for the perfect Father, I would wish for him.
Exactly as he is.
My Dad is 70 today.
Happy Birthday, Dad.
I love you with all of my heart.
And even though we were banned from "any type of birthday celebration"...
oh well.
Surprise!!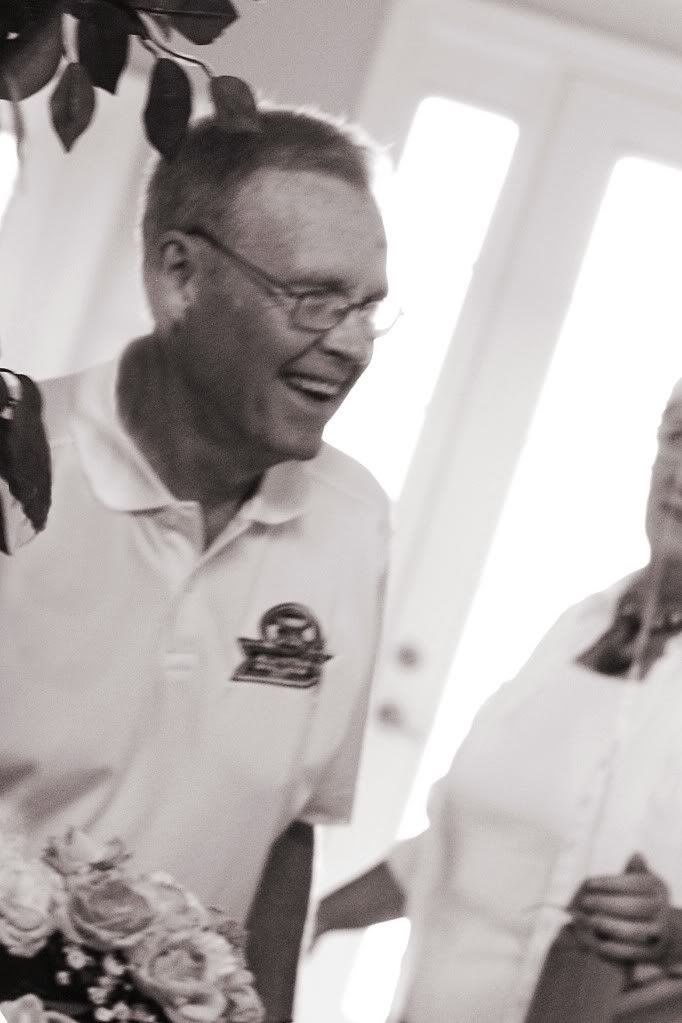 We had all been in cahoots for quite a while for this.......
We gathered pictures.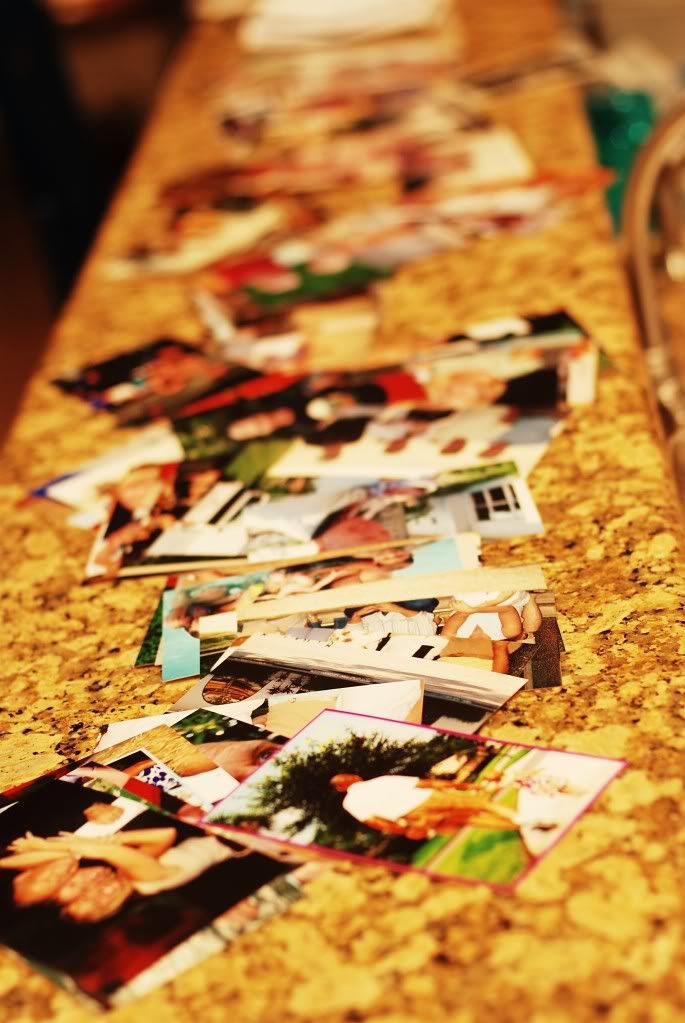 We wrote messages.
We emailed friends and family near and far, asking for birthday wishes, stories, and messages for Len Stout.
Our email boxes were flooded for weeks.
We copied and pasted, printed, agonized over fonts, mounted precious words from friends he hasn't seen in 20 years.
We scrapbooked.
The East coast clan snuck over across the Alley and were in town 24 hours without his knowledge. This is HUGE.
We baked a cake.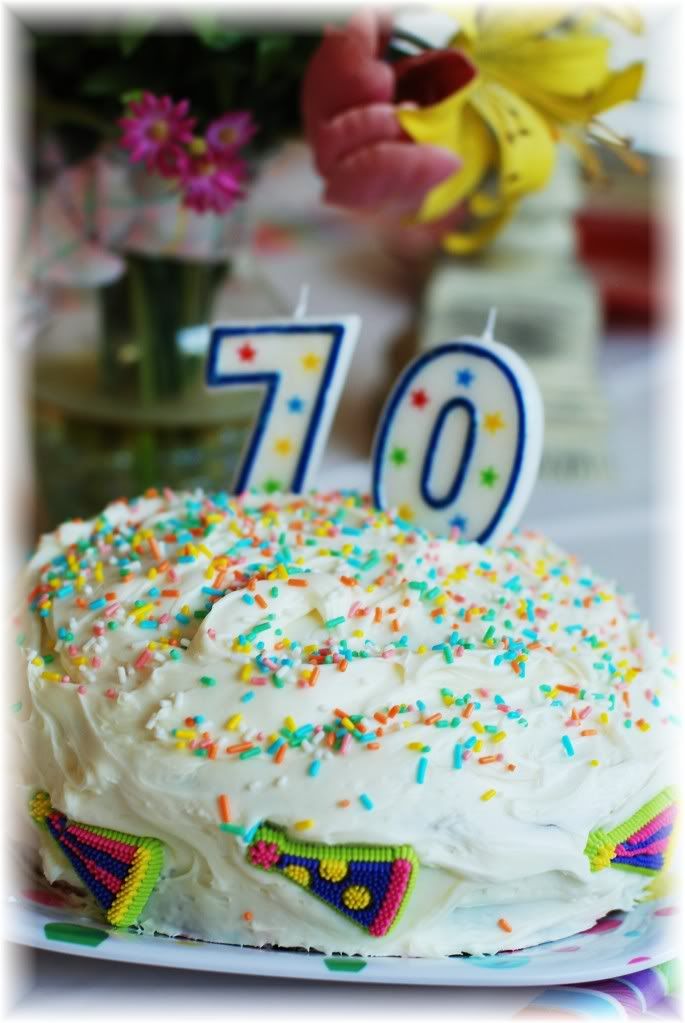 We booked a non-refundable appointment for him to drive a racecar at speeds of up to 150 mph. (gulp)
this image makes me laugh every....time.....I see it.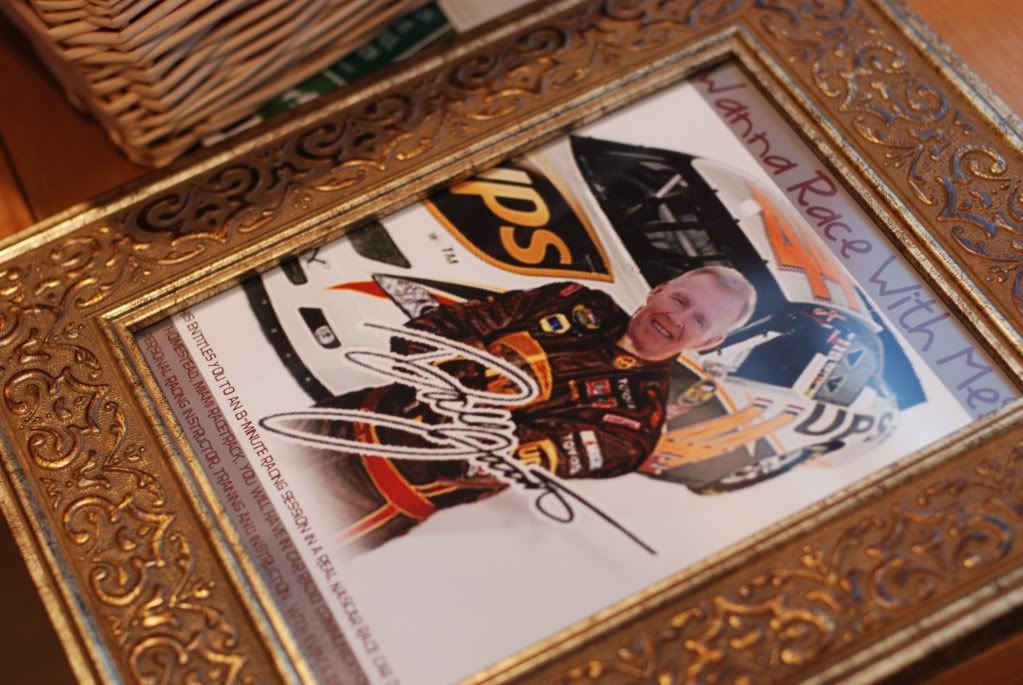 We TOTALLY got him. He didn't suspect a thing.
And I haven't seen him smile so much in a long time. :)
And because he has been "King Of The Christmas Morning Scavenger Hunts" for years...it was time for paybacks.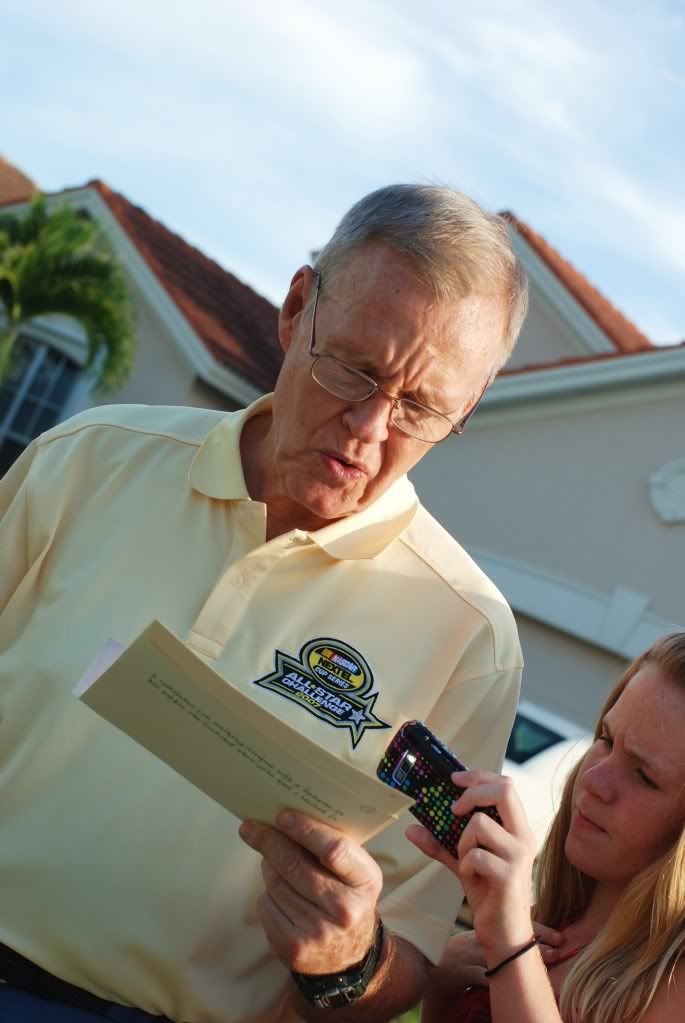 Katie was kind enough to video the entire process on her polka dot phone...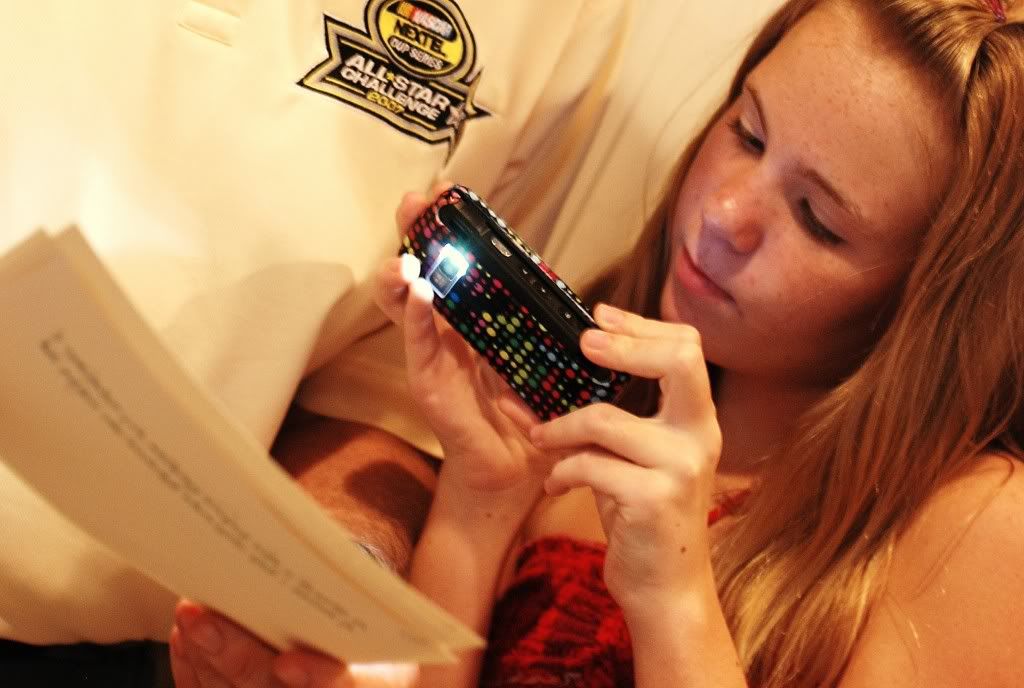 and I confess, I was the only one hesitant on this gift...(is it safe? will he like it? what if he doesn't go for it?)....
I am happy to admit I was 100% wrong...
He LOVES IT.
Memories of a lifetime made...check.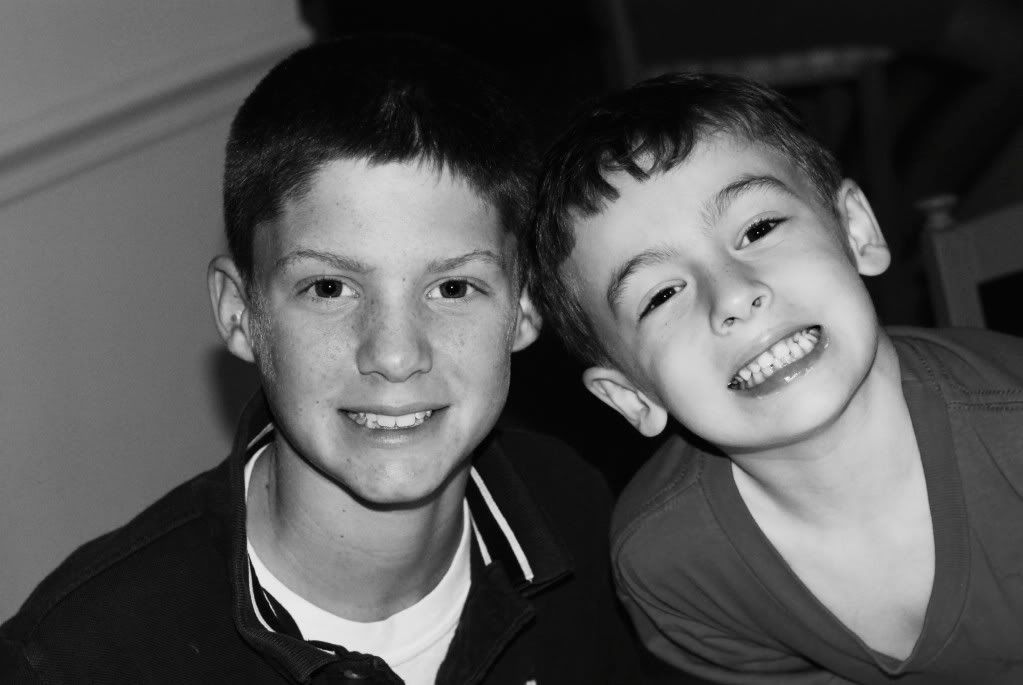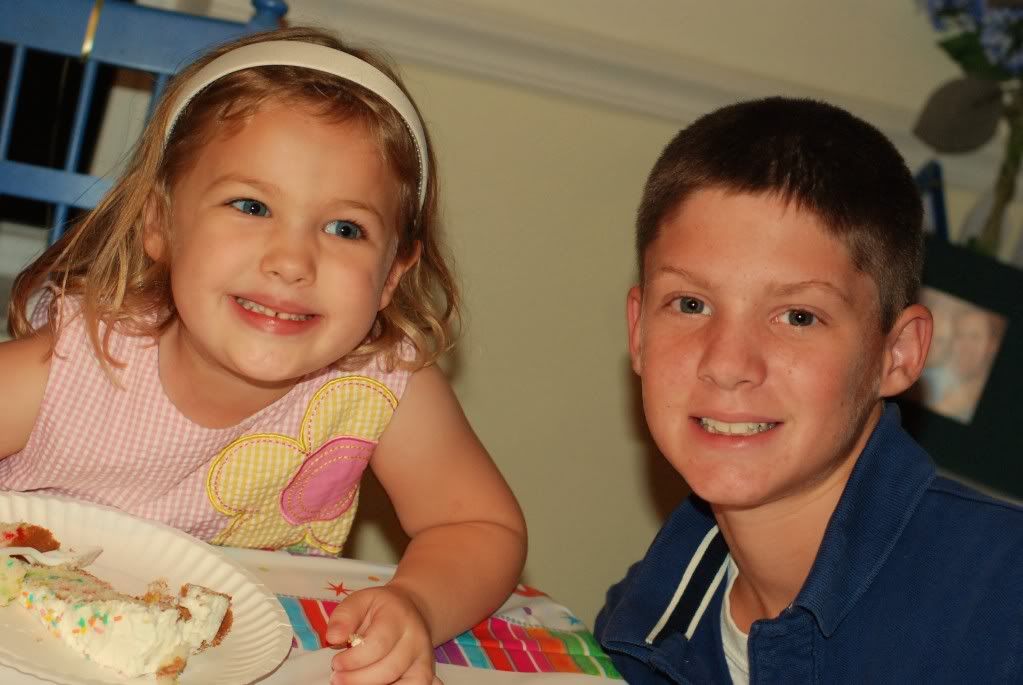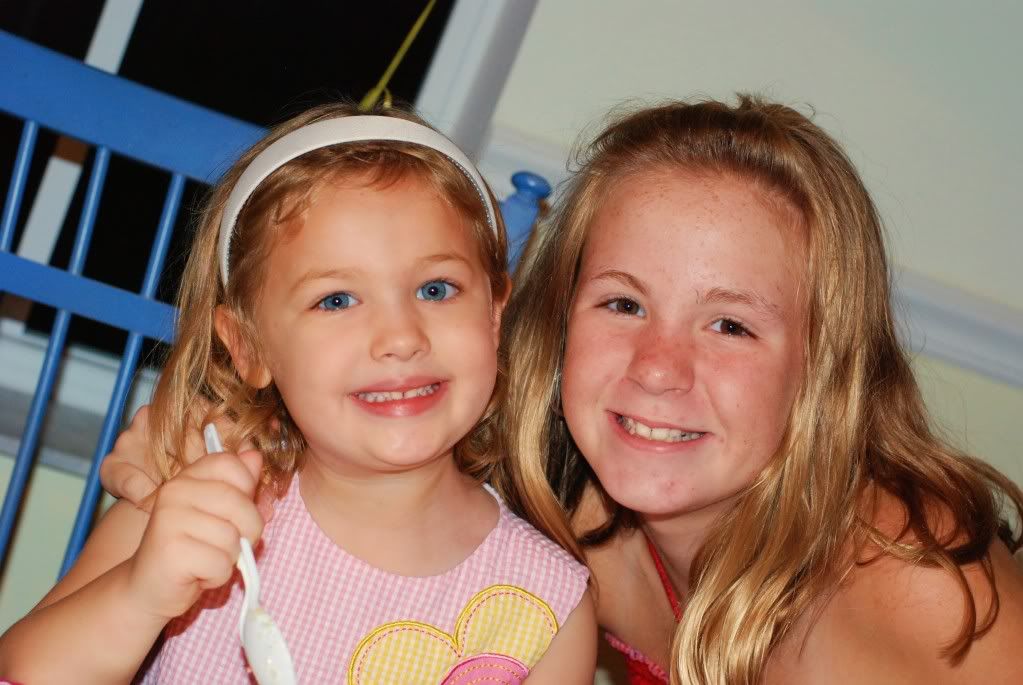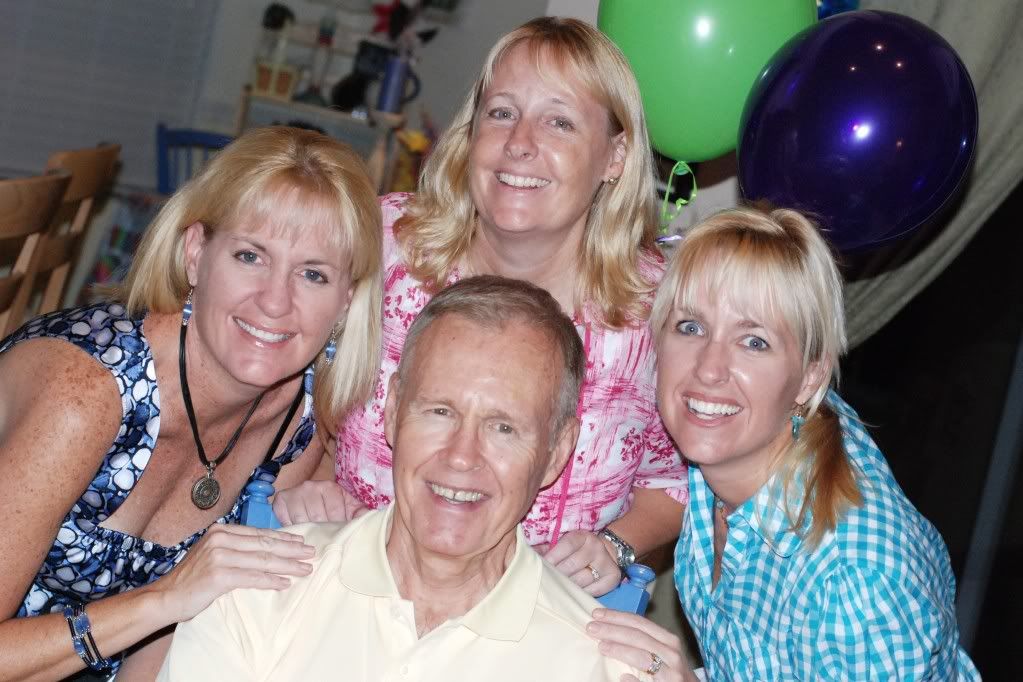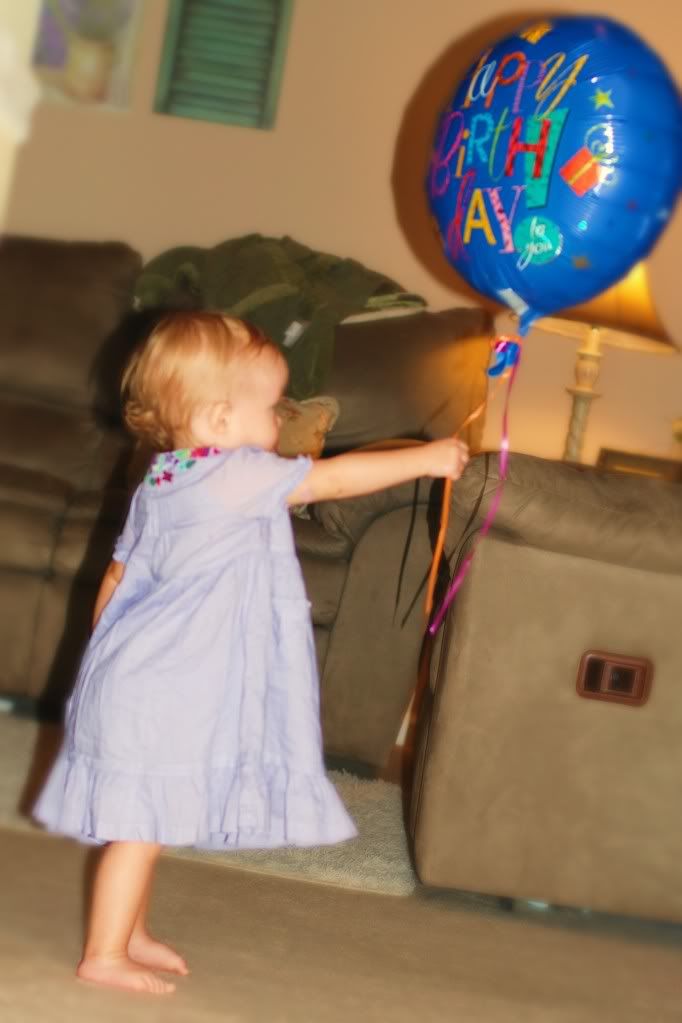 and true to form in most of our family gatherings at the Hutchie household...
THIS...
Mysteriously turns into THIS: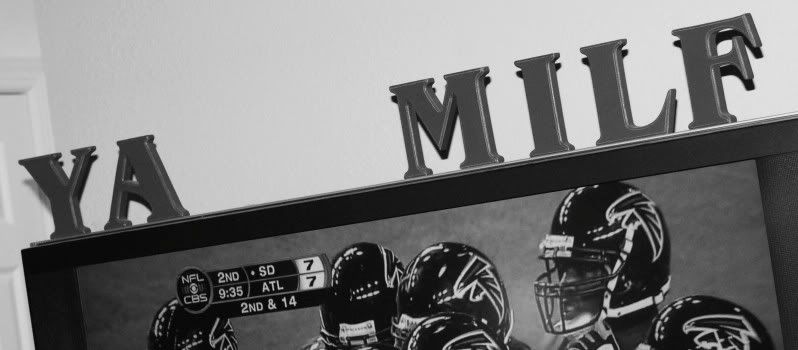 gee...I wonder who did it. (eye roll)
Then it was time for the best part...the book.
This huge, monstrous book that took on a life of its own as we tried to capture, record and pay homage to the thousands of words written about our Dad during the past 6 weeks...
Dear Dad,

Happy 70th Birthday! Today we celebrate seventy years of a man who has been the rock of our family, loved us through every stage of our lives, given us the foundation for lifetime happiness, and been a huge source of love and support through every peak and valley this life brings.

We listened when you said you didn't want "some huge celebration". We have been banned from throwing an extravagant party (even though you deserve hundreds in your honor). So, we will obey. No surprise guests are lurking around the corner, no "this is your life" moments…because we want to honor your wishes, and leave you feeling happy, content, comfy, and loved on your birthday.

However…there are so many hearts of people you have touched in your seventy years, and we just couldn't bear to leave them out. Important people needed to be heard, and wanted to express what you mean to them. So, sitting around the pool during our girls Hyatt weekend, we devised a plan…send a small email request for thoughts, stories, and birthday wishes for Len Stout. The premise seemed simple enough…that way, Dad would have a small intimate gathering, but we could also include people from near and far. We thought we would receive a handful of goodies, a few stories here and there…and a Happy Birthday wish or two.

The response, Dad…was nothing for which we could have prepared.

Our email boxes were flooded with messages. Not only did they respond in droves, but people took it upon themselves to forward the request, and surprise messages popped up daily. The sheer number of words says it all…just a little over ten thousand words, to be exact…but the meaningful messages behind them all are something to behold. As we read each one, we were overcome with emotion, realizing SO MANY PEOPLE love and care for you. We learned not only have you been a positive force in our family's life, but also in the lives of dozens and dozens of others as well.

So sit back, Dad…and let these words sink in…because you have spent your life showing others how much you care…and now it's time for us all to give that love and care back.

You deserve it.

We all love and admire you more than ten thousand words can ever say.

-Your Loving Family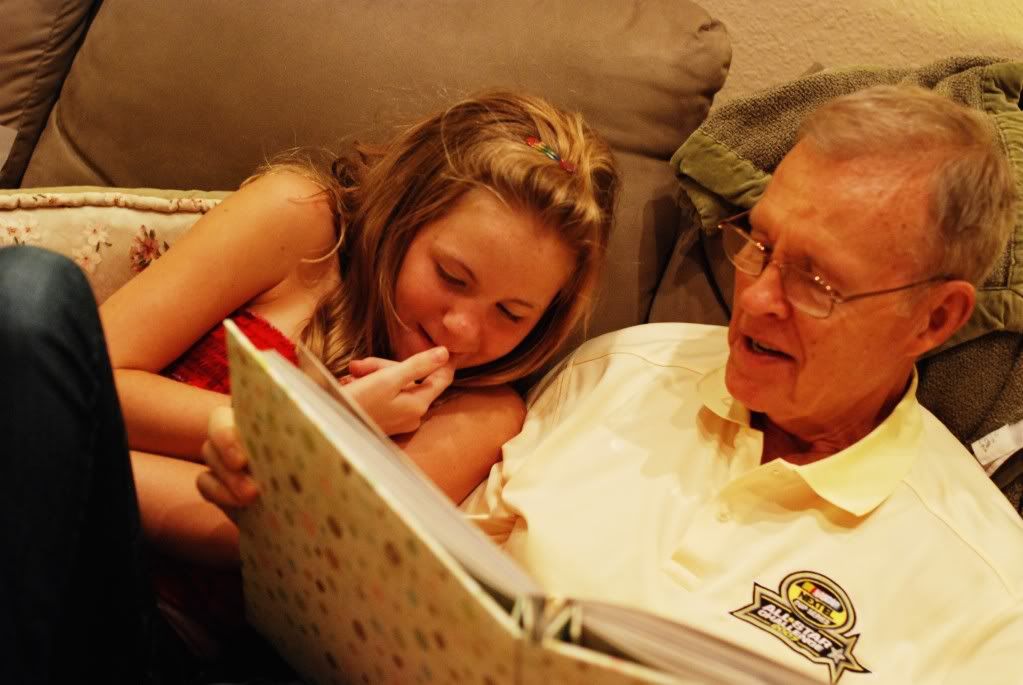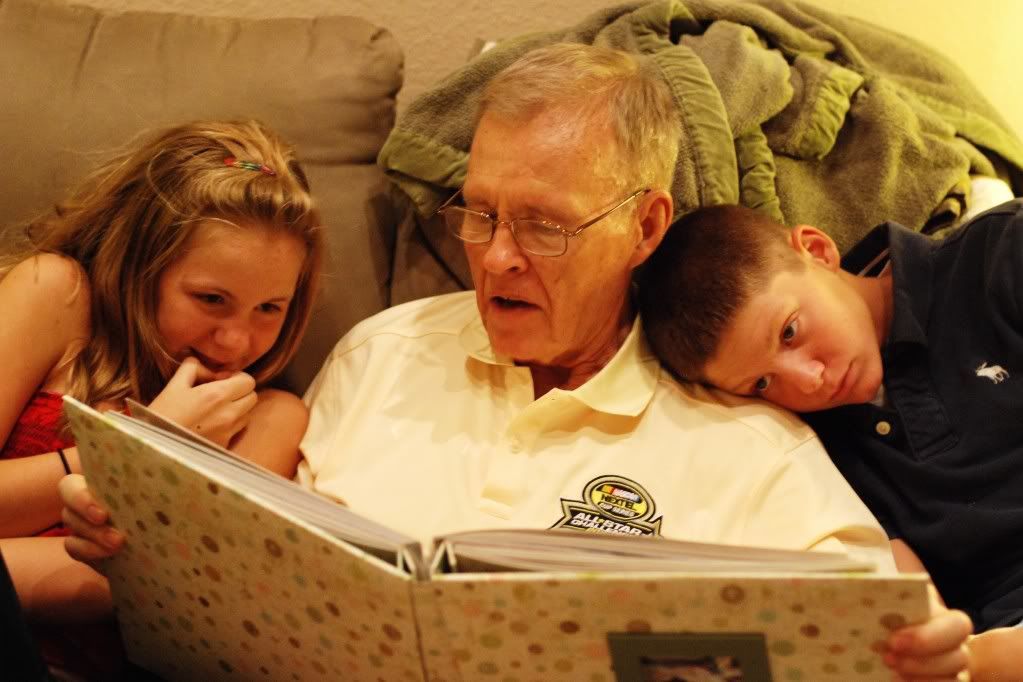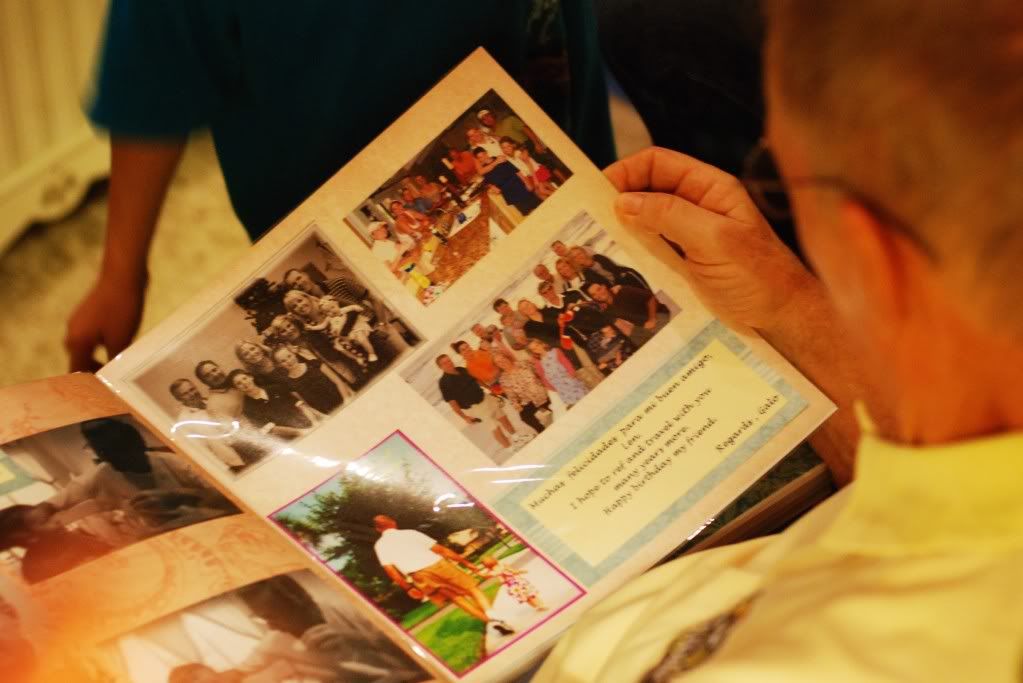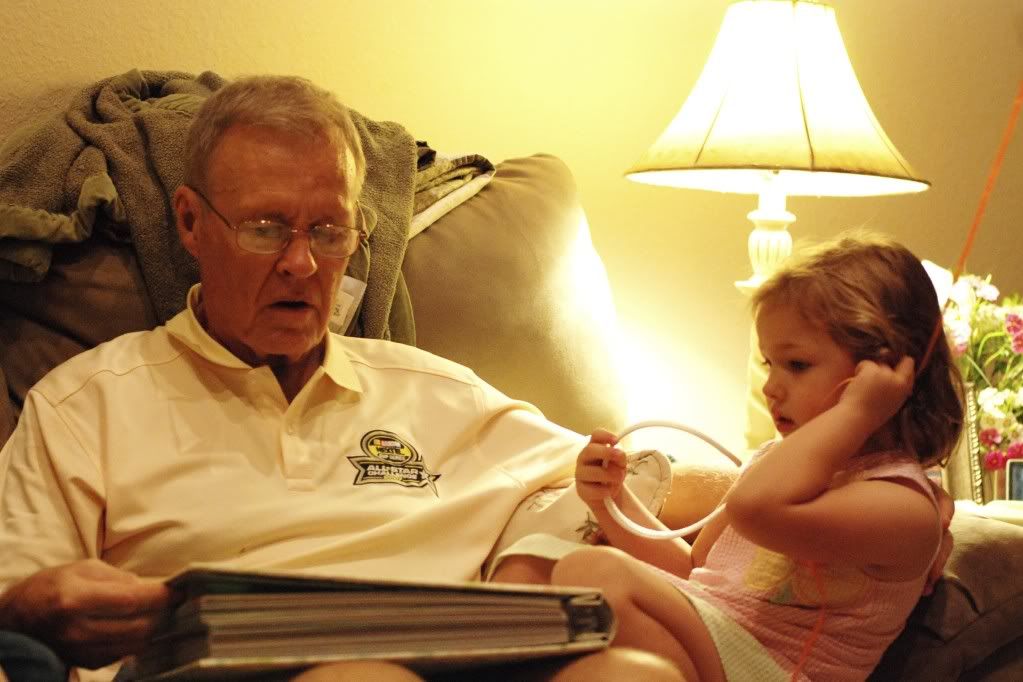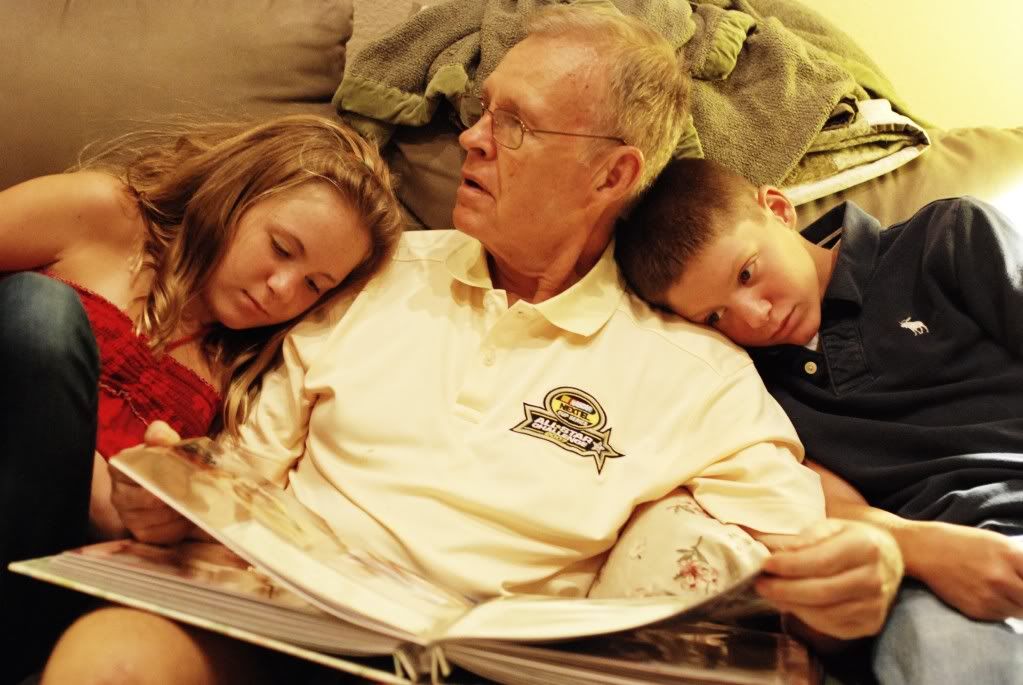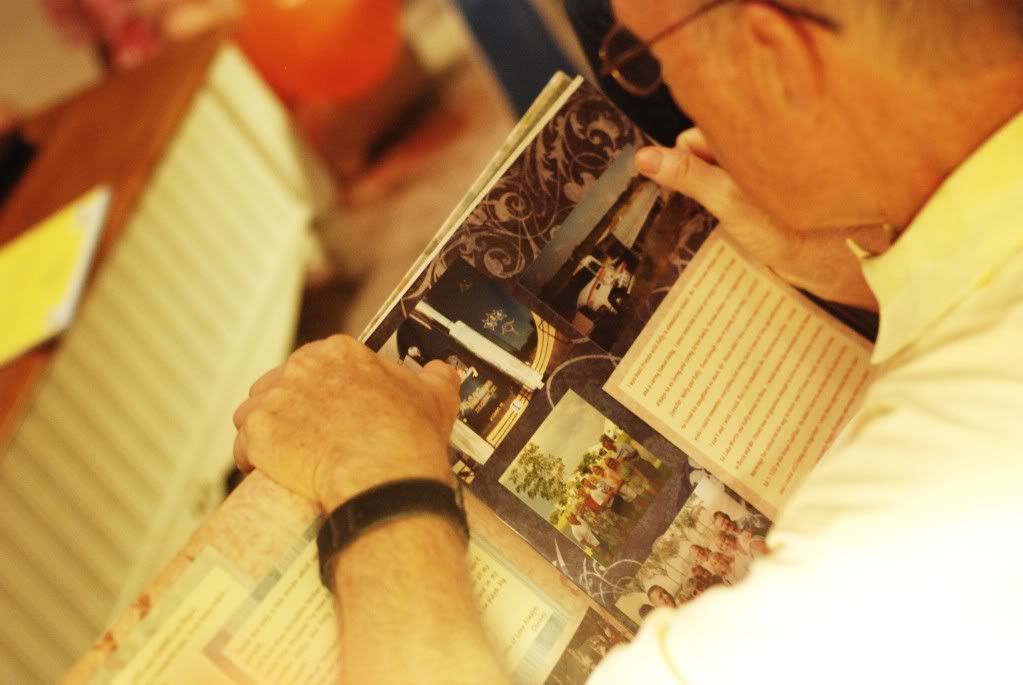 We stayed late into the night, reliving memories, laughing, and just soaking in this family that I love so much.
Katie was enthralled.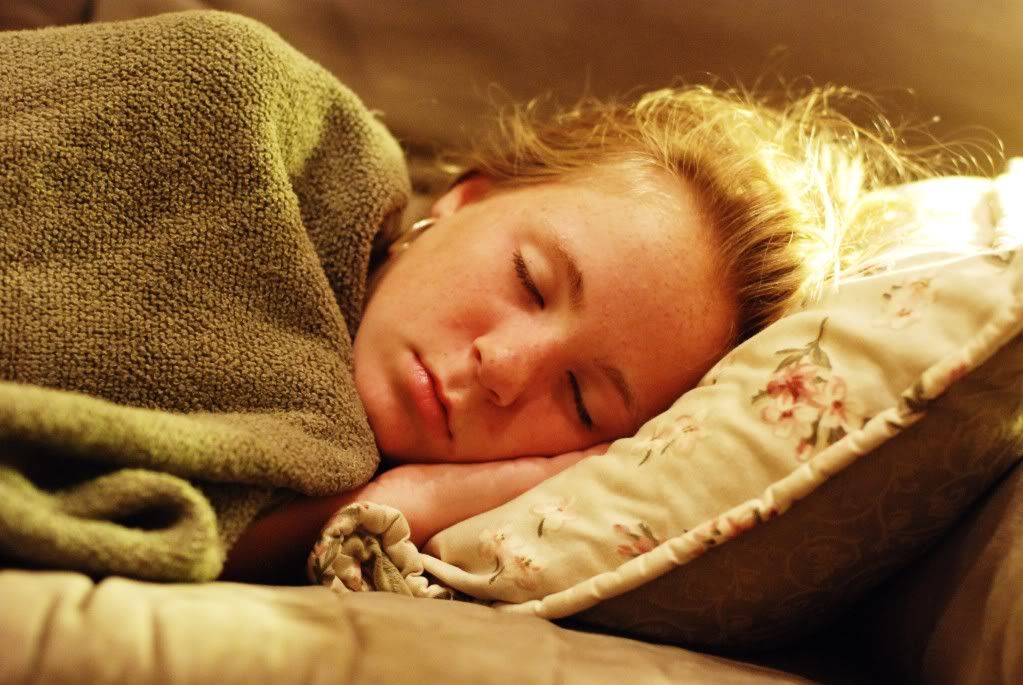 I am so thankful for this Dad.
and I am so thankful he is 70...acting like he's 50.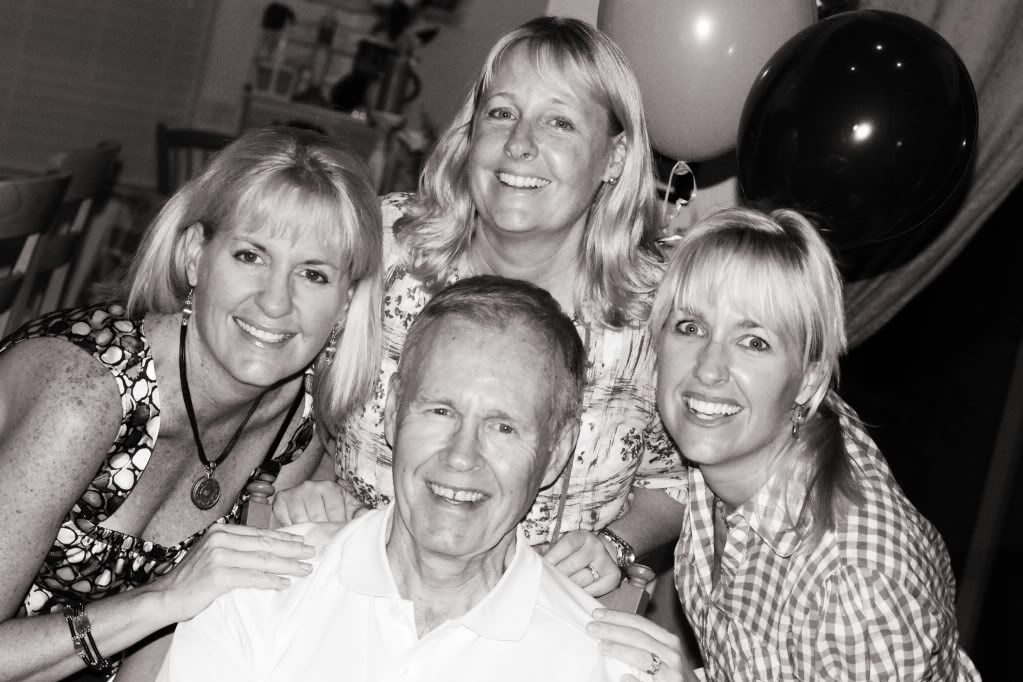 Happy Birthday, my sweet, sweet Dad...
May all your wishes come true.